Back to (home) life: Pinterest empowers people to take control of their emotional well-being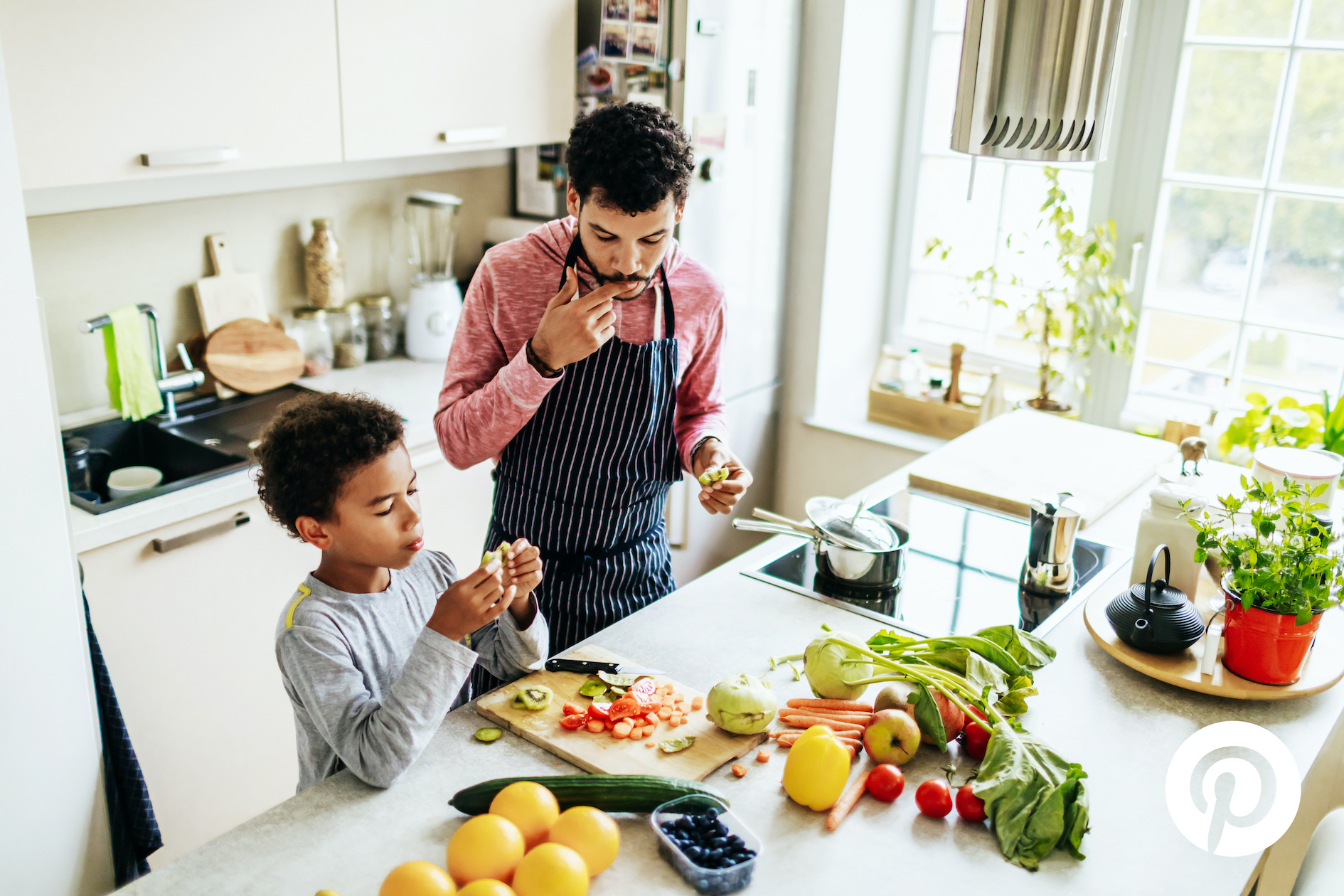 Each year, the start of September and the beginning of autumn is seen by many people around the world as a 'second new year'. It's a time when making small improvements, resetting goals and habits, and starting a fresh drive to create healthy routines feels more achievable and more personal than New Year's resolutions. At Pinterest, we usually call this time of the year 'Back to life'. 
This year, instead of looking outside the home for inspiration, it is clear that a fresh start in 2020 begins within the home and within yourself. So, we're calling this year's transition 'Back to (home) life'. Because this year, people on Pinterest are making the transition back to life with an extra emphasis on turning inwards, both physically and mentally, in order to focus on the areas where they have the most control.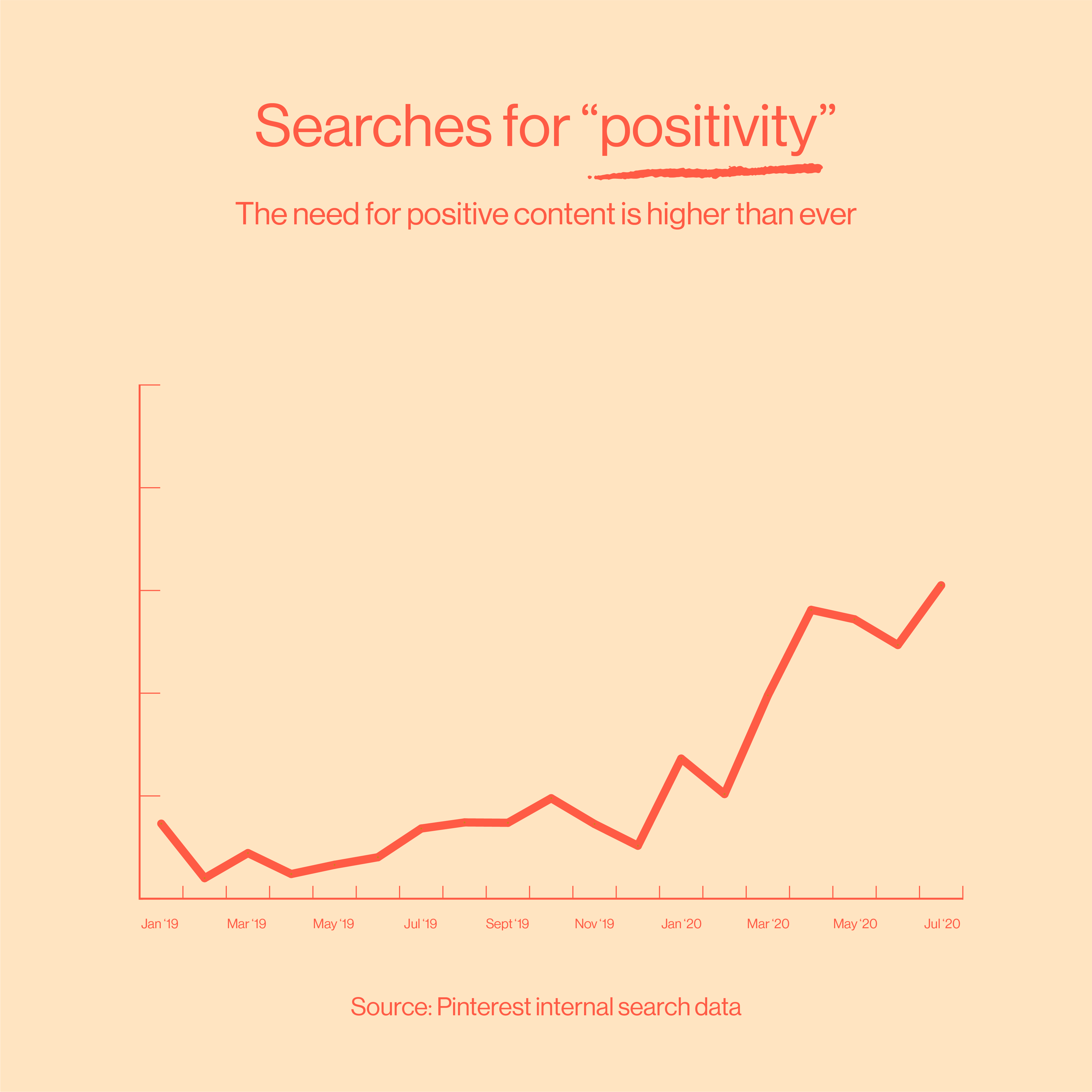 Pinners continue to reflect on personal growth, improvements and mental wellness, with significant spikes in 'positivity' in particular (+64%*). Life goals and travel plans have been replaced with personal projects – whether it's home improvement or self-improvement. 
Gen Z, men and millennials are the three audiences that are especially turning to Pinterest even more this year. We took a closer look at the new habits and environment that they are creating.
Gen Z seeks self-love and safe havens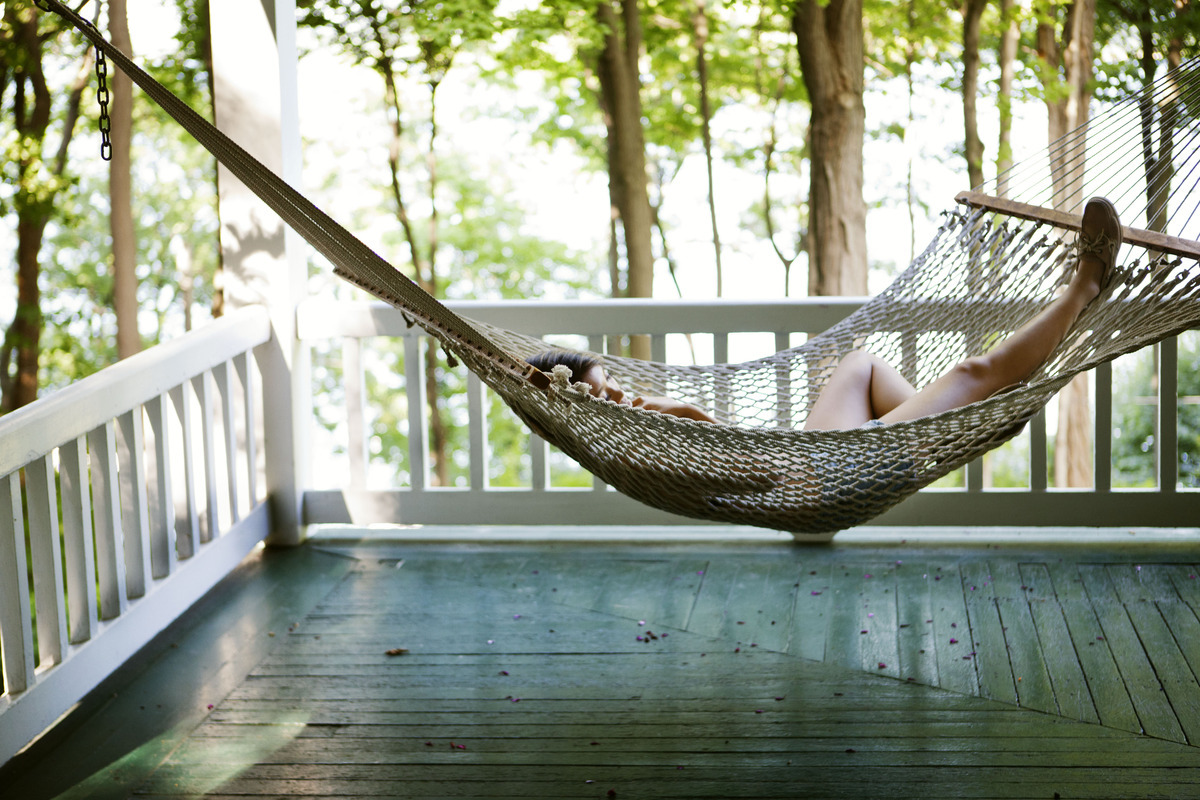 With so much uncertainty in areas like school and work shifts, Gen Z Pinners are seeking ways to stay positive and healthy with searches for 'mental health check-in' up 5X. These Pinners are still looking to get creative and try new activities as is illustrated by increased searches for 'ASMR food' (+84%), 'mindful eating' (+44%) and 'photoshoot ideas' (up 56x).
Gen Z is also focused on finding serenity and creating mentally balanced spaces in their bedrooms with searches for 'Zen bedroom ideas' (up 5x), 'calming bedroom' (up 3x) and 'feng shui bedroom layout' (up 2.5x) on the rise. Bedrooms also serve as a physical space to improve, with searches for 'indie room' (up 151x) and 'hippie bedroom décor' (up 19x) increasing. 
"Autumn is a great time for Gen Z to get back into a routine, the back-to-school September feeling never seems to disappear for me, despite the number of years it's been since I left high school. As we transition into autumn, this year even more so than previous years, it's important to step back and focus on what we want to achieve before the year is over, and mindfulness and emotional wellbeing is a staple part in that process. I love heading to Pinterest to discover fresh ideas on how I can lean on mindfulness and focus on my wellbeing to make sure I'm energised and in the best headspace I can be for the months ahead of me." - Lucy Cole, Blogger
Millennials lean in to mindful homelife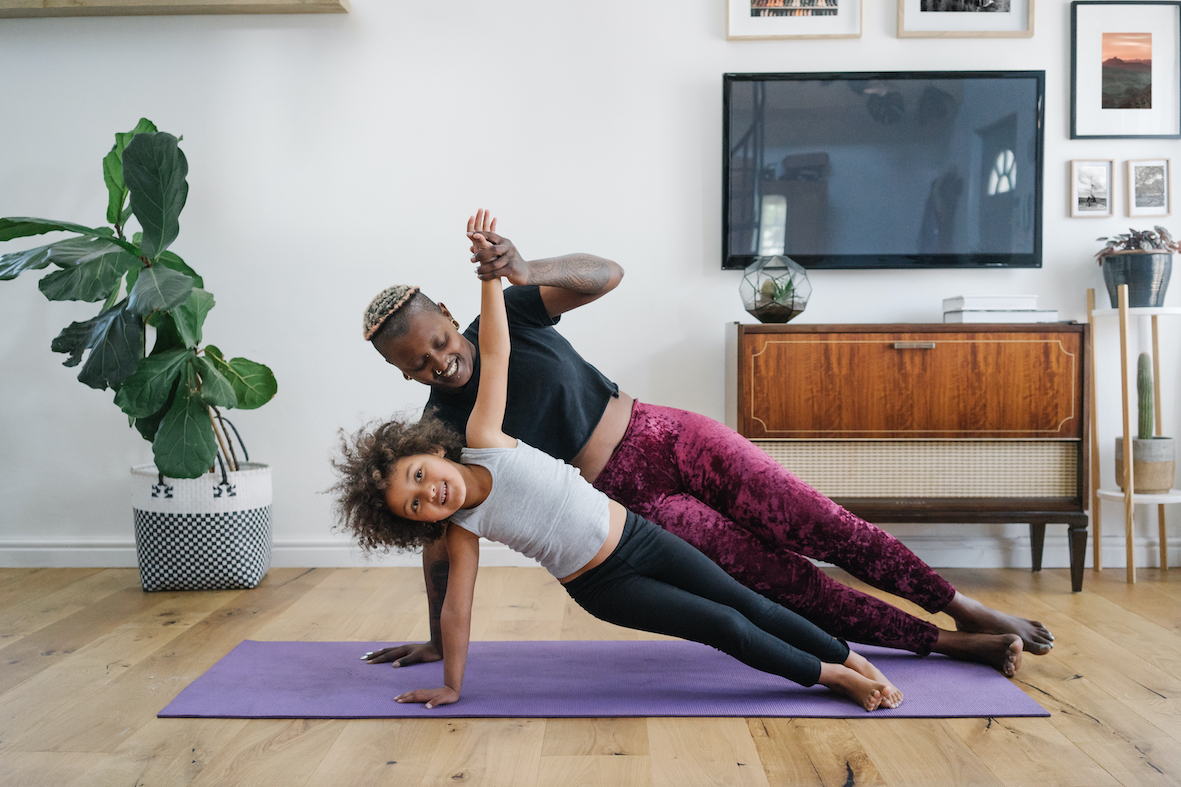 For the past six months, home has replaced work, school and the gym, and outdoor spaces have become one of the safest places to practise social distancing. Millennial parents continue to prioritise keeping their families healthy and happy, while addressing their children's mental health and self-care practices, with searches for 'mental health activities for children' (up 3.5x), 'occupational therapy for children' (up 2x) and 'conscious parenting' (up 2x) increasing.
Millennial parents are also prioritising new schedules and routines with searches for 'schedule for children at home' (up 20x) and 'daily routine schedule for children' (up 10x) on the rise. Another top concern is balancing screen time with healthy activities and searches are up for 'children's workout routine' (+88%), 'animal yoga poses for children' (+ 56%) and 'indoor swings for children' (up 3x). 
And parents are searching for ways to turn their home into a place of play, with a rise in searches for 'carnival games for children' (up 3x) and 'lava lamp experiments for children' (up 21x).
"Now that the girls are in school and I'm working from home full time, it's given me a chance to take stock on how we live our daily lives. I'm using the turn of season as a catalyst to reset our relationship with food and nourishing our bodies, so I've been pinning plant based recipes as I try to eat with more intention. I've also been using Pinterest to help me put household routines in place so there is a sense of calm and control throughout the house." - Tinuke Bernard, Blogger and Content Creator
Men spend more time sprucing up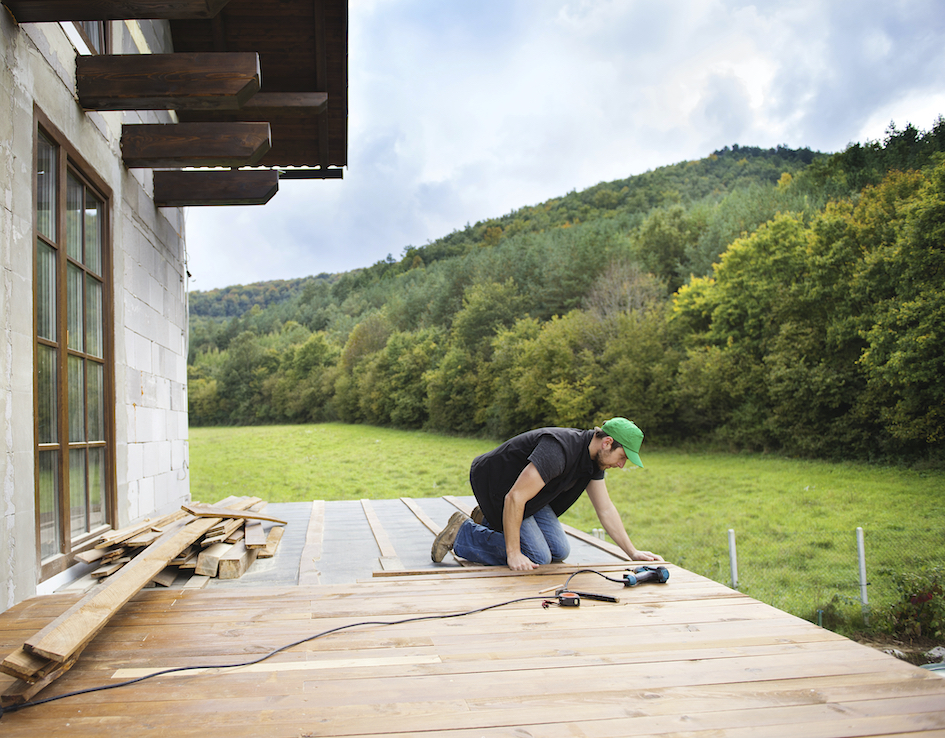 The number of male Pinners has jumped nearly 50% since last year, with men searching for homeschool inspiration, as well as improvement projects and projects that also bring younger family members in on improvements around the home. Upgrading the home has become a clear priority with broad searches like 'home improvement projects' (+78%) spiking, and more specific searches like 'DIY projector screen' (+41%) and 'woodworking projects for children' (up 2x) on the rise.
Men are also turning to Pinterest for mental and physical health support like 'art therapy activities' (+ 65%), 'workout routine for men' (up 3.5x) and 'mental strength quotes' (up 2.5x) – all on the rise.
"Though I'm starting to get back into a routine with the new season here, it's not so much business as usual as my partner and I are both now working from home. I've been using Pinterest to help inspire DIY makeovers to improve our storage space in the home, as well as just making our house a more inspiring place to live and work in. I like to give a DIY project my own twist, but being able to curate so many DIY tutorials in one place means it's easy to look at how multiple people have tackled a project and cherrypick some of the best tools, techniques and ideas they've used to make the task as easy as possible." - Luke Wells, Designer, Stylist & Content Creator
Methodology: 
Trends are calculated by comparing normalised searches in July 2020 to July 2019 amongst the indicated audience; Gen Z refers to users aged 18–24, and millennials are users aged 25–44; global.
** Pinterest internal data, year-on-year comparison between active male users between 2 March 2020 to 24 May 2020 and 4 March 2019 to 26 May 2019 – Global