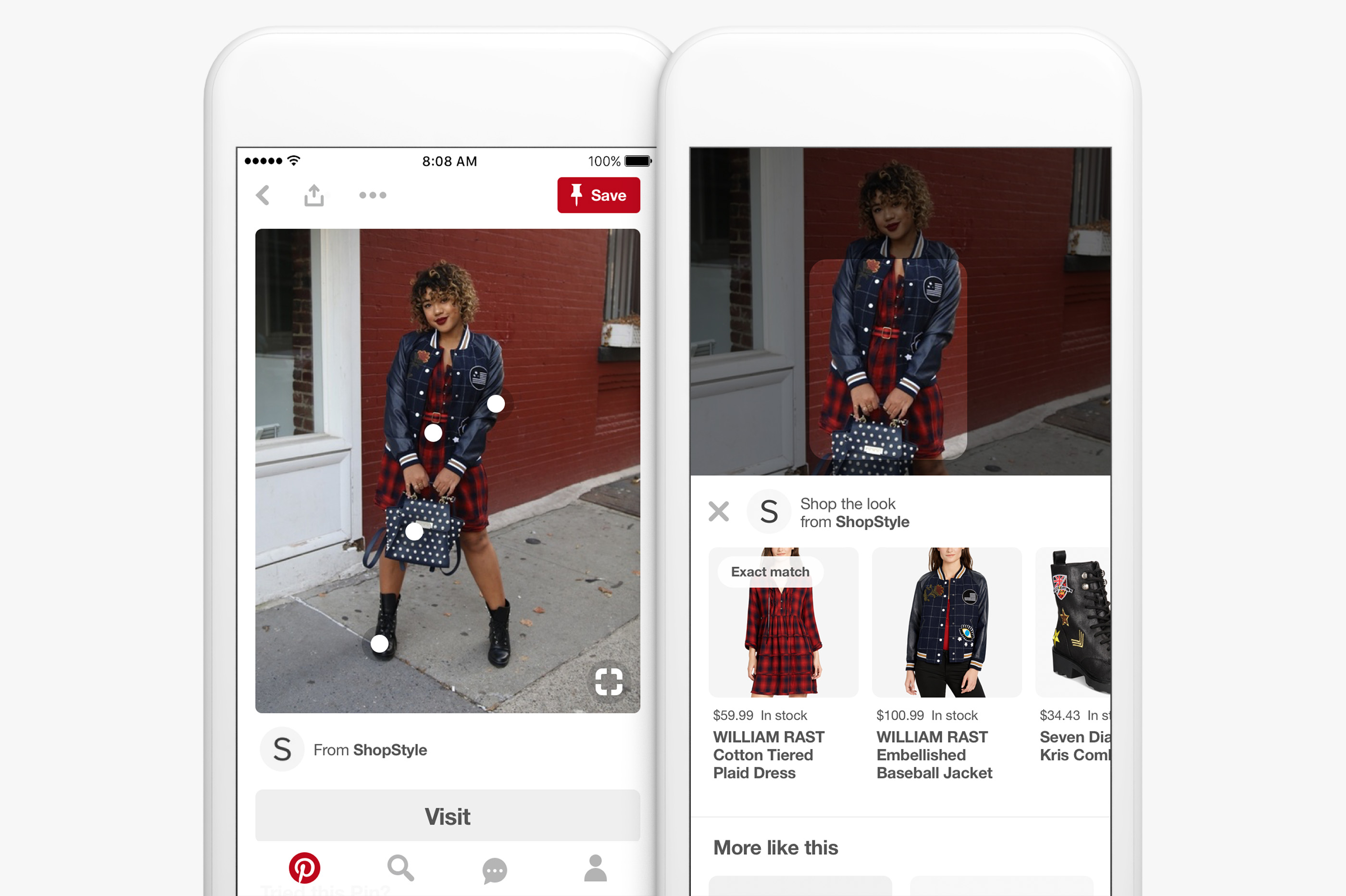 Today, we're launching Shop the Look in the UK, Germany, France and Japan to enable people on Pinterest to bring a style or home decor Pin to life.
Shop the Look is a way to shop and buy products in fashion and home Pins. Just tap the white circle on a product to discover recommendations for similar items you can buy.
People on Pinterest are open to discovering new ideas—from the everyday like what to make for dinner or what to wear to work, to the big moments in life like building your dream home or planning a holiday. They may not know exactly what they're looking for, but they know it when they see it. This creates a unique opportunity where the needs of businesses and Pinners are aligned.
Early partners in Germany are fashion and home influencers Fashiioncarpet, Vienna Wedekind, Caro Daur, Masha Sedgwick, Herz und Blut, Happy Interior, 23q Stil and Traumzuhause.
In France, Shop the Look will first launch in the fashion category with Condé Nast in cooperation with Zalando and five fashion influencers, Comme un Camion, The Brunette, Alex Closet, l'Atelier d'Al and Mode in the City. In the home category, Pinterest is partnering with Maisons du Monde.
Early partners in Japan include Flying Tiger, [.st] by Adastria, and Cassina Ixc.  Pinterest's Shop the Look collaboration with Flying Tiger will help people discover ideas for their next party through twelve monthly promotions starting in April that will run online and in-store nationwide.
From the beginning, people have used Pinterest as a place to shop and save products they want to buy for others or themselves. Part of the promise Pinterest makes to their Pinners is that they won't just show them ideas, but make it easy to go out and bring those ideas to life. Shopping is an essential part of this. Fifty-five percent  of Pinners use Pinterest to shop and find products —higher than users on other platforms.
Pinners in the U.S. and Brazil are already big fans of Shop the Look with twice as many people clicking through to their favorite e-commerce sites to find the items they want to buy.  Now available in these additional four countries, Pinterest will be bringing the Shop the Look experience to more Pinners across the world.