Pinterest celebrates Art Month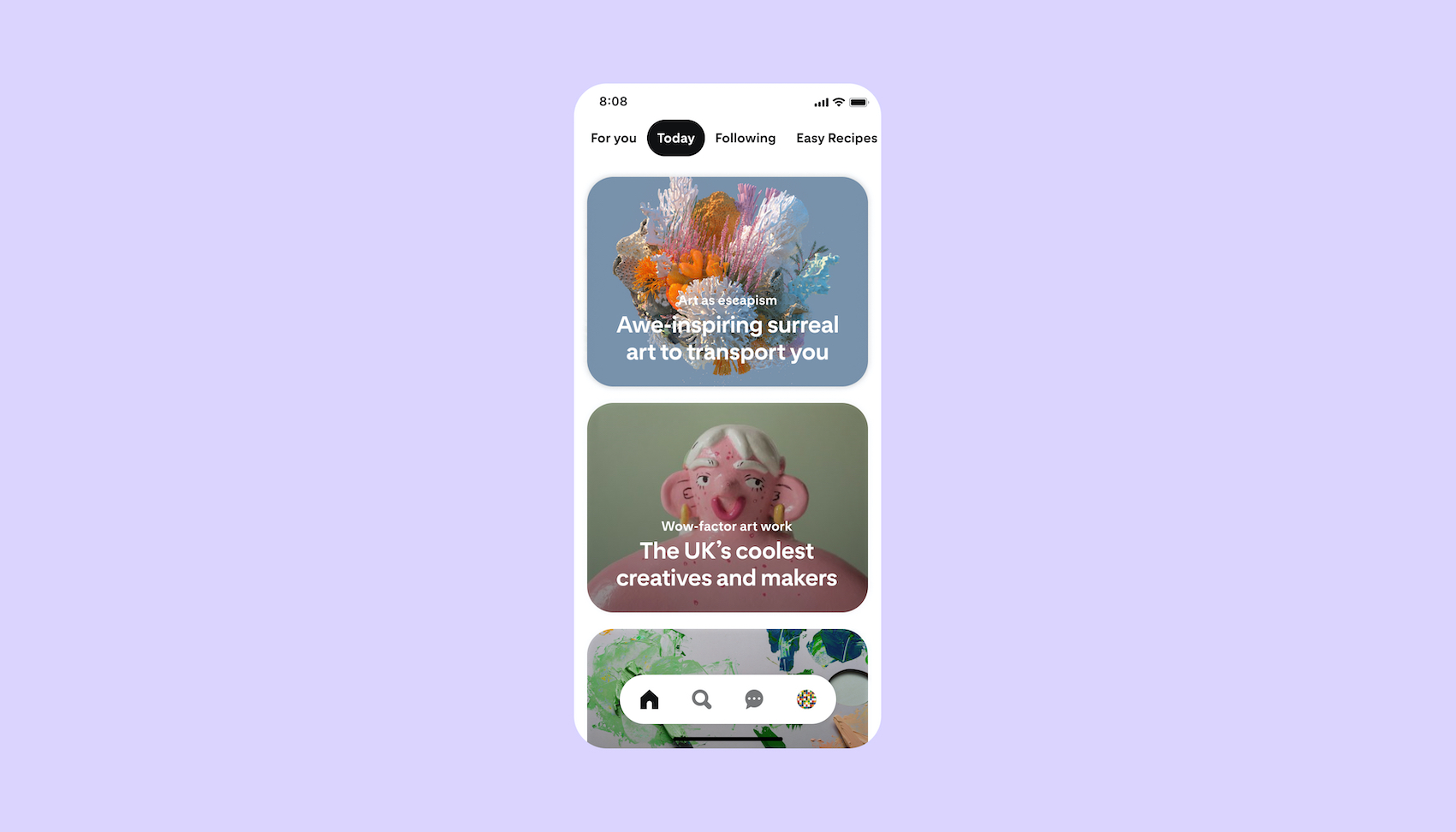 Pinterest has always been a destination where people can explore, find ideas and fuel their creativity. With many of us spending more time at home over the last year, Pinterest saw spikes in searches for art-related ideas, as people turned to the platform for inspiration and escapism.  
Pinners explored a variety of themes within art; they found mindfulness with 'Art sketches', 'collage art', 'illustration art' and 'clay aesthetic art' - making 12x more searches for 'clay art projects'. They used it as a medium for activism, exploring 'Black Lives Matter art', 'feminist art' and 'climate change poster' - spinning up 100% more searches for 'earth signs'. It was their ultimate form of escapism, as Pinners immersed themselves in 'dark fantasy art', 'anime art', 'pop art' and 'surreal art' - dreaming up 6x more searches for 'dream art surrealism'.*
This month Pinterest is partnering with GUAP, a youth-led new media platform dedicated to discovering, showcasing and nurturing diverse emerging creatives, to launch #BlackArtsMatter. The month-long campaign will highlight 12 multidisciplinary black artists across Pinterest and showcase their creativity, unique skill sets and how black history has inspired their art journey.
This month, Pinners and Creators alike can find further inspiration on Pinterest's Today tab, where there will be a spotlight on UK creatives specialising in aesthetic clay art, illustrations and digital design including Poppy Crew, Meg Garrod and Chelsea Waites.
Chelsea Waites, Pinterest Creator
"As an Illustrator and creative, I am always seeking fresh inspiration for my next project and Pinterest is the ideal destination for that. Whether it's finding new artists you love, or trying out a new art technique, it has something for every interest - from clay aesthetic, to digital illustration and even body positive art. I love that because Pinterest promotes inclusivity and celebrates creativity, which means I can explore lots of different forms of art effortlessly."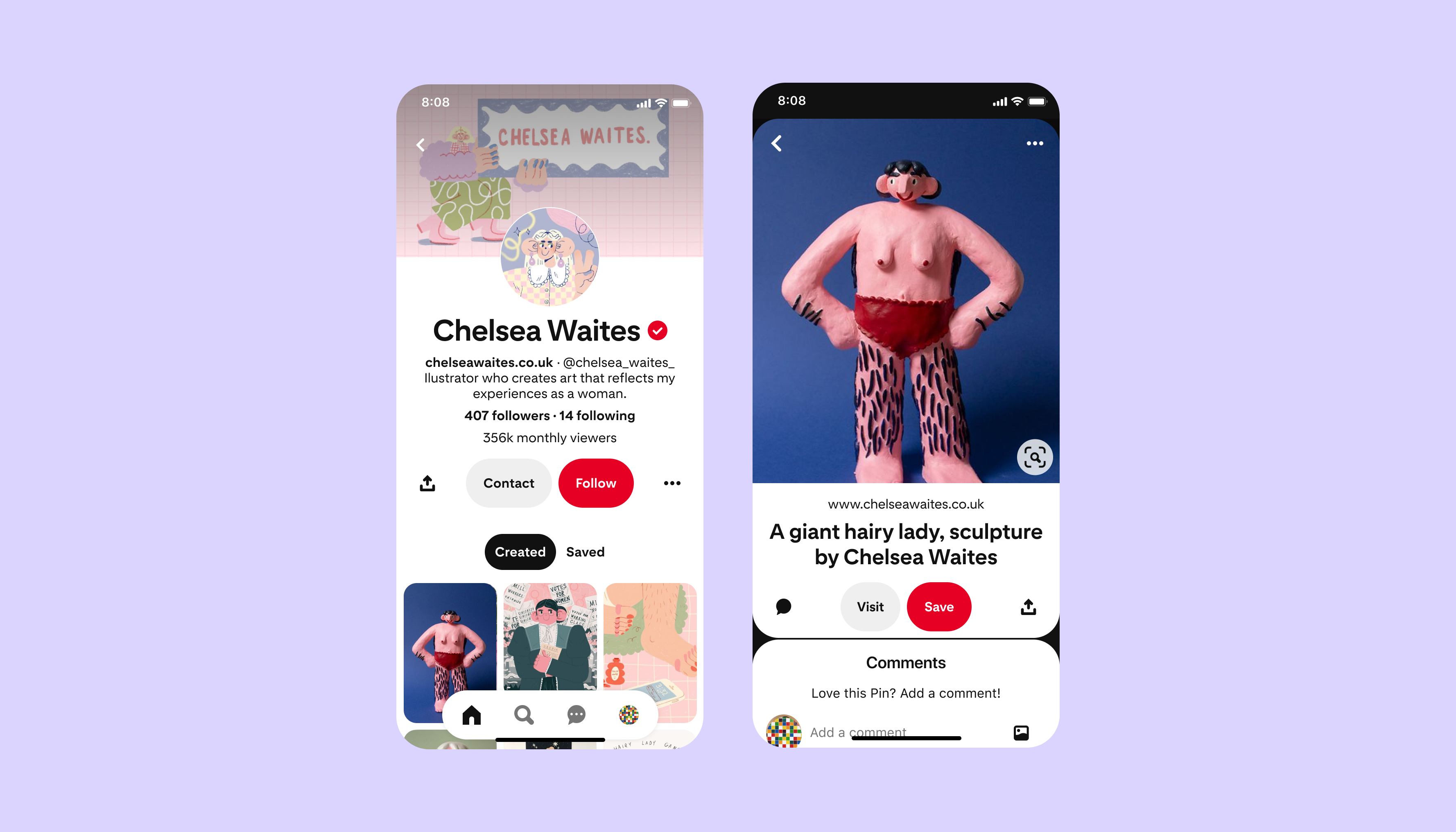 As the home of online inspiration, Pinterest is the ideal place for art-lovers to browse and shop for new pieces for the home. This month we're highlighting art products from UK retailers, creatives and makers, including Evermade and Trouva. Pinners can shop everything from graphic prints and books for creative minds to art supplies.