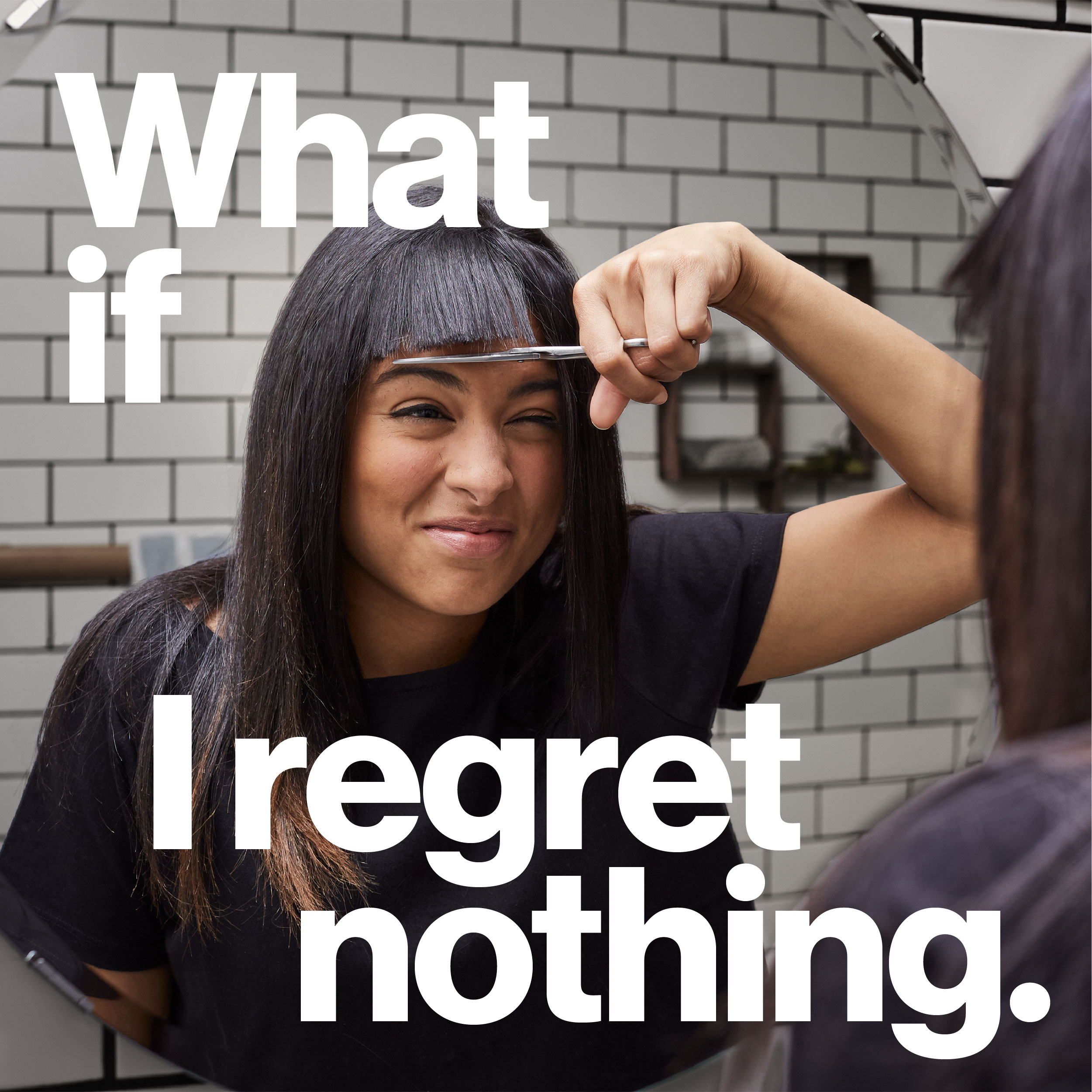 This week, we launched our second UK advertising campaign (and our first global campaign) titled 'What if' which shows the possibilities you can find on Pinterest. The new campaign will run over the coming year with a mix of media including 10+ TV ads airing exclusively on Channel 4 – starting on September 6th with shows such as The Great British Bake Off, Grand Designs and Gogglebox – as well as paid social and Pinterest UK editorial on our curated Pinterest spaces.
Focus on the possibilities
As Mac Huynh, from our in-house creative team, explains: "People come to Pinterest for possibilities – their next haircut, their first tattoo, dinner recipes their kids will actually eat – and to design all parts of their lives. While social networks are fuelled by likes and living in the past, Pinterest is all about making plans, getting offline and trying things IRL.
84% of people on Pinterest say it helps them learn new things,1  and 70% of people search, save or click through on Pins to learn more.2  So we know they're not just browsing – they're ready to take action. And because our mission is to help people discover and do things they love, we've been launching new features like Lens beta and recipe search filters that make it even easier to make your next move and try something new.
But there's one major barrier to trying new things, especially for women: that voice in your head that makes you doubt yourself."
And that's why our first global ad campaign, launching Wednesday 6th September on Channel 4 and running in the US too, is all about putting self-doubt in its place and owning the best-case scenario. We want to bring possibilities to life through two simple words: What if.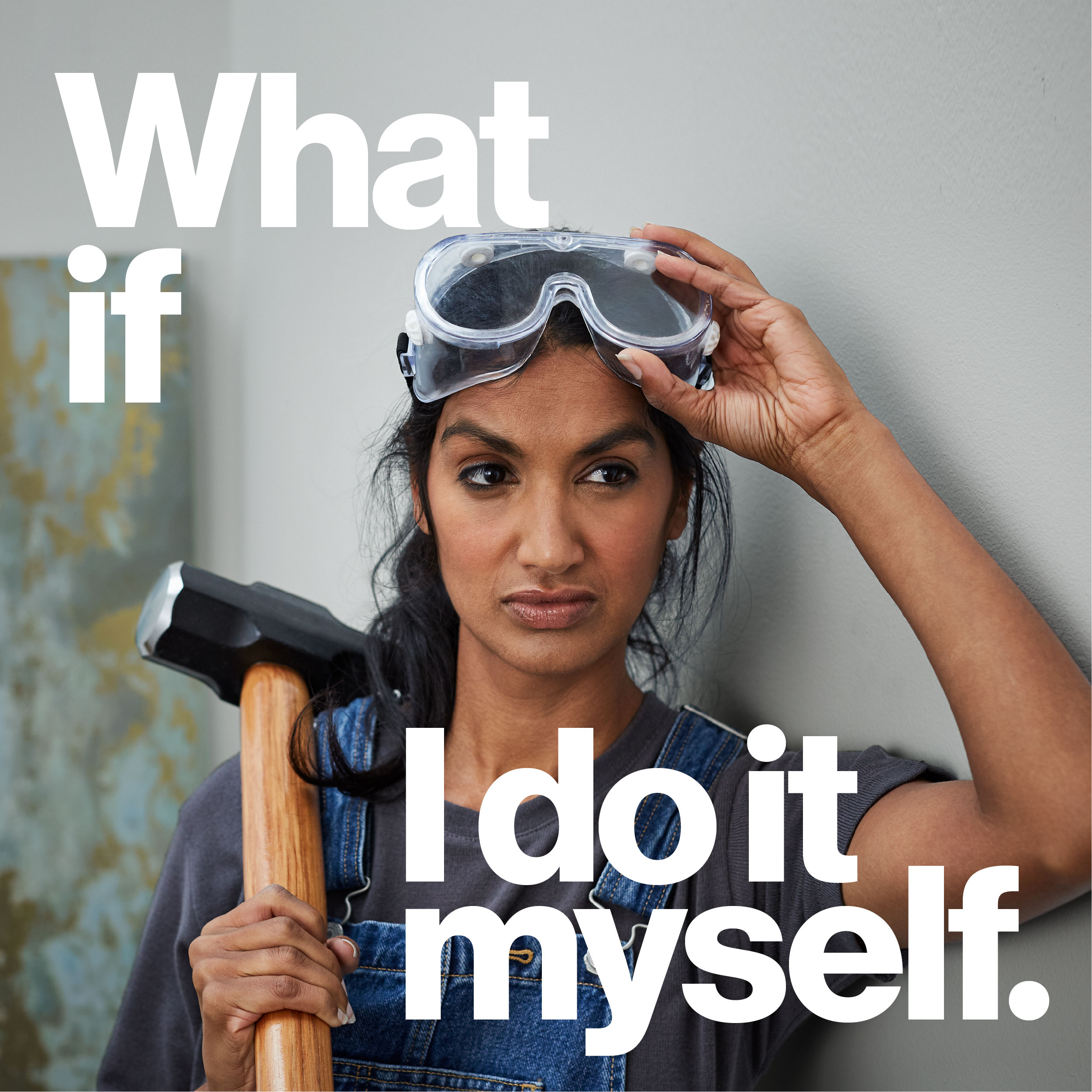 What ifs in the wild
With our second UK campaign, we wanted to show the transformative power of reimagining risks as new possibilities to try. Our campaign creative focuses on those self-doubt moments that people face in their everyday lives when they're about to try something outside of their comfort zone and reframes these risks as possibilities. The stakes can feel high any time you try something new, whether you're wearing bold lipstick, ditching the conventional wedding or breaking free from gender norms. Instead of worrying about all of the ways that things could go wrong, our campaign focuses on what could go right.
Our in-house creative team worked alongside advertising icon and writer Janet Champ. Janet was the creative consultant for this campaign – she has a long history of work on progressive campaigns for women, like Nike's "If You Let Me Play." Her work is all about pushing past barriers to reveal your true potential – kindred spirits with our focus on possibilities.
In every ad, we're showing real people, not models – with a mix of British and European Pinterest employees as well as close friends – to keep it feeling grounded, relatable and true to the real-life spirit of what if.
You'll also notice that we intentionally didn't focus on outcomes, since achieving a perfect end result is far less important to us than taking a chance and trying something new.
Keep an eye out for our ads on Channel 4 and on social channels. And do share your 'what ifs' with us @PinterestUK too. 
—Zoe Pearson, currently saving ideas to Inspire: Thinking